Free shipping on Super Feeders! Unlike some other fish feeders, the Super Feeder does not use a distribution vibrating apparatus causing food to pack and/or turn to powder. This "basic" KSF-2XL Koi pond Super Feeder holds up to 1.8 gallon capacity and comes with 2 clear extensions (normally only one is used), all mounting hardware including a black powder-coated L shaped metal braket and 2 metal straps. It also comes with an outdoor approved 120V power supply with a voltage output of 12VAc ready to use with your own outdoor timer to trigger it. Included with the included outdoor power supply kit: One 6' short cord with a special screw-type sealed connector at one end to fit the power supply's output and a jack plug at the other end to fit the Super Feeder's side input jack (handy for calibrating feeder portion indoors before outdoor mounting). One long 30' long wire is also included to reach the Super Feeder with a special screw-type sealed connector at one end to fit the power supply's output and metal spade connectors at the other end to fit the feeder's auxiliary input terminals underneath its floor. As an added bonus if ever needed to use your own wire, a coaxial plug-to-wire adapter is included with this kit. All you will need is an outdoor 120V programmable timer like a lamp timer to trigger and power the feeder. Although the 1.5 gallon hopper will slip right on the feeder, one clear extension is recommended to let you know when the food is getting low. Combos complete with timer of your choice and outdoor power supply kit are also available. Voltage required: Power supply 120V-60Hz input and 12VAC output. USA style plugs only-not battery operated but could be.
Mount this Koi feeder to a piece of 2x4 hung in the air using a metal pole or wood post or a vertical 2x4 in a bucket filled with concrete and placed in the water ( Pictures over pond are only mounting examples and materials to mount the feeder to are not included).
If a 120V power source is not available, you may use our 6-24V timers listed here using your own 12V battery and wiring or our outdoor 12V timer feeder combo.
Original KSF-2XL Super Feeder serviceable for years to come, made in USA and sold by Super-Feed for over 26 years! All parts readily available and easy to replace if ever needed. Custom mount your Koi Super Feeder indoors or outdoors. Adjust it from very tiny snacks to larger portions!
SEE ALL OUR CUSTOMER EXPERIENCES/REVIEWS AND PICTURES!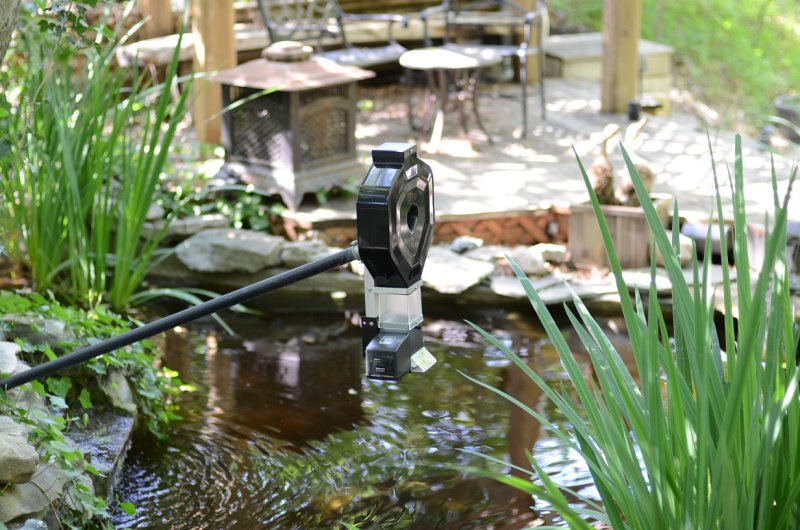 CLICK HERE TO SEE HOW TO MAKE A SIMPLE SWING MOUNT WITH FENCING ACCESSORIES FROM LOWE'S OR HOME DEPOT
Mounting metal pipes you could use from Lowe's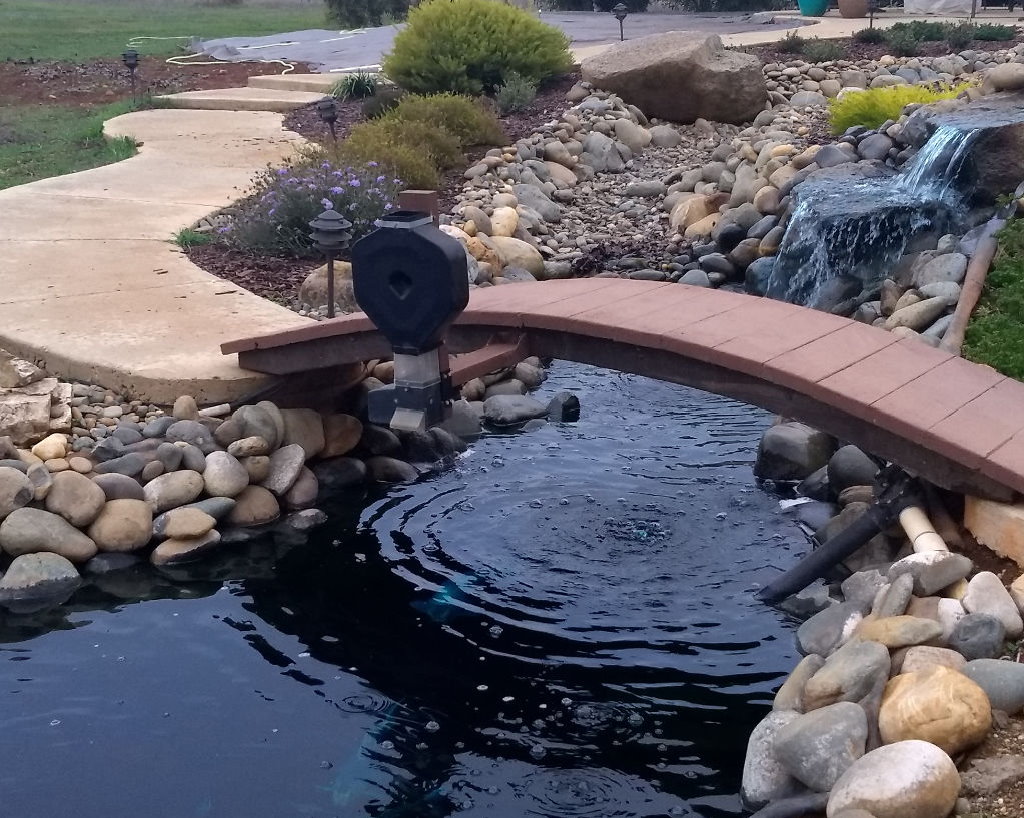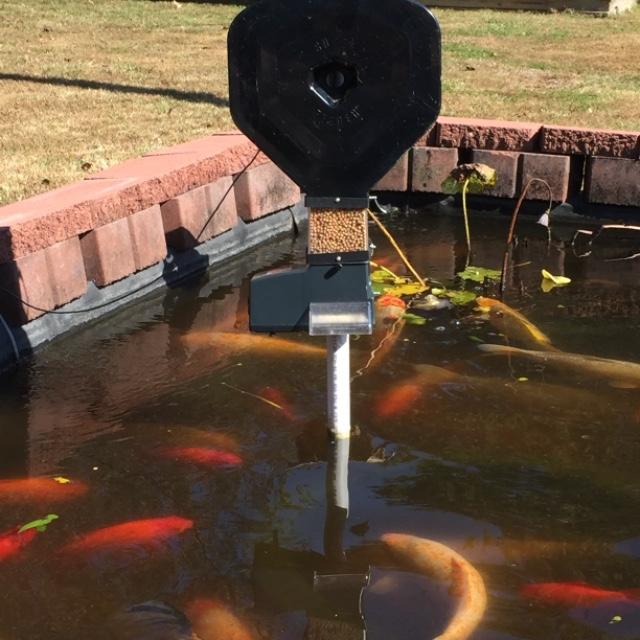 Mounting examples: https://www.super-feed.com/outdr.html
Mounting metal pipes you could use from Lowe's
INTERNATIONAL CUSTOMERS WITH 220-240V: Please click on "Q&A/Shipping" above and https://www.super-feed.com/international_order_policy.htm
How to use the feeder with a regular external timer: Basically any plug-in timer like a lamp timer can be used. Just follow directions included in feeder's manual. If using a digital timer, compatibility may be an issue with the included outdoor power supply unless using the ACDT-35 we have tested and recommend. Any analog timer can be used.
OVERALL SIZE: Feeder overall size mounted (space needed): 12 x 3 x 22 inches tall
How to use feeder with a home automation system:
Wi-Fi plugs we have tested and worked fine, although type that must be kept out of weather, are the WP1 plug or TP LINK HS100.
Note: Many Wi-Fi systems offered on the market today are perpetually vulnerable to perpetual changes and updates that can quickly render some products unusable. In regards to other Wi-Fi switches on the market, some may not work if the socket does not turn off completely (some do and some may not), meaning that any residual power coming out of it during its off time will prevent the feeder from resetting itself between programmed feed cycles.
Examples of home automation systems used with this feeder:
Camera: http://www.smarthome.com/insteon-75790wh-wireless-security-ip-camera-with-pan-tilt-and-night-vision.html
Remote-Controllable Dual Outlet: http://www.smarthome.com/insteon-2663-222-on-off-outlet-white.html/
Video examples:
https://www.youtube.com/watch?v=KmMBQZNSxwA